Dental Hygienists
registered dental hygienist
Registered Dental Hygienist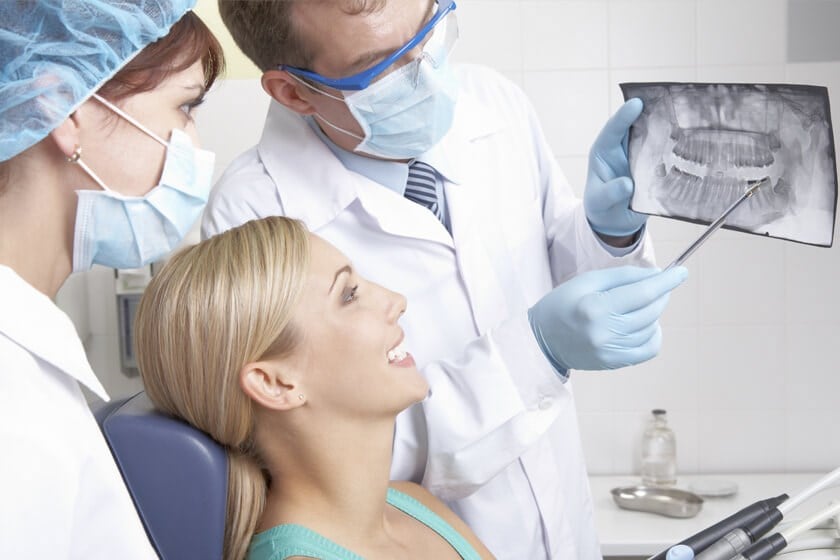 Summary/objective
The scope of work for Registered Dental Hygienist encompasses a variety of clinical duties which promote excellent patient care in the prevention and treatment of periodontal disease. This job description outlines the essential functions of the Registered Dental Hygienist position and the Core Performance areas the Registered Dental Hygienist position is held accountable to.

Essential functions
Reasonable accommodations may be made to enable individuals with disabilities to perform these essential functions.

Patient Care
Welcomes patients and get them situated in the appropriate treatment room.
Reviews patient health histories and documents all medications, medical conditions and notates any abnormalities.
Obtains, documents, and updates patient dental history, as well as overall health and medication history.
Performs the setup and breakdown of all operatory equipment, instruments, and documents on time, to meet regulatory and compliance requirements and to keep the doctor on schedule with daily patient care.
Actively delivers a positive patient experience by striving to keep patients focused on the best possible treatment.
Ensures the sterility of instruments and operatory prior to patient arrival.
Reviews patient's chart through the practice Hygiene Chart Review process to determine any missing patient documents/information at least 3 days prior to the day of patient's appointment and follows hygienist SOP to obtain patient information.
Performs dental periodontal therapy and any treatment for each patient per practice protocol.
Detects disease by performing oral cancer screening, blood pressure checks, visual inspection of gums, and using periodontal probes to assess periodontal condition and to assess levels of recession.
Uses appropriate periodontal modalities per practice protocol for periodontal disease treatment and maintenance.
Educates patients by giving oral hygiene, plaque control instructions, postoperative instructions, and appoints patients for their recall appointment chairside.
Thoroughly documents dental hygiene services including recording vital signs, medical and dental histories, as well as periodontal charting.
Sends correspondence with pertinent follow up documentation to the referring doctor no later than the same day of the patient's appointments.
Clinical Excellence
Actively participates in daily morning huddles for schedule review and ensure a smooth productive day.
Maintains instrumentation for dental hygiene treatment by sharpening, sterilizing, and selecting instruments.
Ensures operation of dental equipment by completing preventive maintenance requirements; following manufacturer's instructions; troubleshooting malfunctions; notifying operations about require repairs, maintaining equipment inventories and evaluating new equipment and techniques.
Maintains dental supplies inventory by checking dental hygiene stock to determine inventory level; anticipating needed supplies; requesting orders for supplies and verifying receipt of supplies per practice protocol.
Conserves dental resources by using equipment and supplies as needed to accomplish job results.
Maintains professional and technical knowledge by attending educational workshops; reviewing professional publications; establishing referral networks; participating in practice study clubs.
Trains and develops new hygienists.
Conducts educational trainings and provides resources to better care for patients.
Brings out of the box thinking and ideas to advance company goals.
Compliance
Maintains OSHA/WISHA, aseptic technique, HIPAA according to compliance and company protocols.
Abide by all PPE standards for clinical staff.
Practice universal precautions and proper infection control.
Minimize waste, fraud, and abuse.
Report any hazardous situations to front desk staff.
Be knowledgeable of spill containment and clean up.
Performs hygiene procedures within the guidelines of the WA State Dept. of Health based on current credentialing with the state.
Maintains patient confidentiality and protects operations by keeping information confidential.
Maintains a safe and clean working environment by complying with practice procedures, rules, and regulations.
Protects patients and employees by adhering to infection-control policies and protocols.
Competencies
Detail oriented.
Maintains confidentiality.
Provides a general knowledge base need to perform the job duties.
Exhibits professionalism: patience, communication skills, and customer service.
Performs job duties with a positive attitude and dedication to working hard.
Provides support and cooperation when working with other to provide the best patient care.
Remains loyal, carrying out the organization's mission, vision, and values.
Problem solver through critical thinking and providing solutions.
Proactive in identifying areas of opportunity and making the appropriate adjustments.
Demonstrates an expert level knowledge and skill set to properly execute the position duties.
Always performing their best work and leading others to do the same.
Supervisory responsibilities
None
Work environment
Clinical
Required education and experience
Maintains current BLS
State License Registrations and Certification as needed
Two years of dental hygiene experience